You have the ability to overcome any health condition…
Do you believe that health comes from within?
We believe that you can overcome any health condition, because your body was given the ability to heal from the inside out. The most important system within the body that is involved in the healing process is the central nerve system. As chiropractors we have been trained to properly identify, locate, and care for areas of spinal Subluxation. We are not a place that gets you in and out and leaves you hanging with unanswered questions. Unlike most offices, we take the time to listen to your story and connect to your deeper reason for this transformation.  We get to the root cause of why you have grown into the person you have become, and we may even inspire you to take massive changes in your life to achieve health at a level you never even knew could exist for yourself!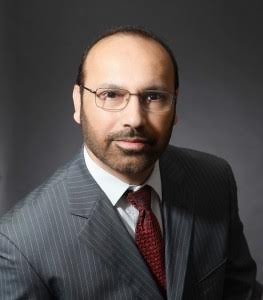 Dr. Iftikhar Hussain
Dr. Iftikhar is our clinical director, founder, and full-spine pediatric chiropractor. Dr. I is a trained member of the ICPA, certified in Webster technique, and currently pursuing board certification in pediatric neurology.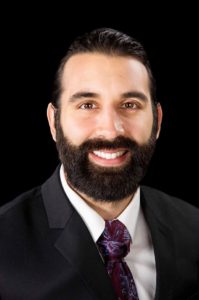 Dr. Joshua M. Henk
Dr. Josh is our associate upper cervical chiropractor and Metro Detroit's only Toggle Recoil Specialist. Dr. Josh is a trained member of the ICPA, certified in the Webster Technique, and specializes in Toggle Recoil (HIO).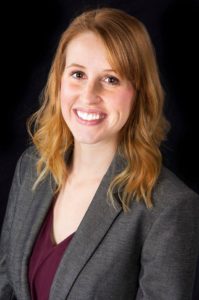 Dr. Kenzie Henk
Dr. Kenzie is our associate perinatal and pediatric chiropractor. Dr. Kenzie is a trained member of the ICPA, certified in the Webster technique,  and specializes in chiropractic pregnancy and childbirth education. 
Services Offered by Our Family Doctors of Chiropractic
Upper Cervical Chiropractic is a unique niche within the chiropractic profession which allows its physicians to specifically locate, analyze, and correct injuries to the upper neck. There are less than 10 specialists that offer Upper Cervical Chiropractic care in Metro Detroit and our office is the only one with a Toggle Recoil Specialist.
Pediatric Chiropractic
Pediatric care offered by Chiropractic Integration is unique in that all three physicians have been trained members of, and certified by the International Chiropractic Pediatric Association. The ICPA is the leader in standardizing pediatric chiropractic care, research development, and pediatric neurology.
Full- Spine Chiropractic Care
Full- Spine Chiropractic care is offered through a variety of Chiropractic techniques such as Gonstead, Logan Basic, Diversified, Activator, Thompson, and Sacro-Occipital techniques. This type of traditional chiropractic care offers relief for compensatory symptoms arising from upper cervical or traumatic spinal injuries.
Perinatal Care
Perinatal care is offered to planning, current, and even struggling soon to be parents. All physicians in our clinic are certified in the world renown Webster technique. In conjunction with regular chiropractic care it has helped couples conceive, achieve, and receive their child safely.
Clinical Nutrition and Human Performance
Nutrition will continue to be one of the most important pillars of overall health and wellness. Our staff offers individualized meal planning, dietary assessment, weight loss programs, and blood allergy testing.
Free Patient Education
Education is the single most important piece to transforming community and public health. We offer Free courses over a variety of topics including nutrition, essential oils, exercise, pregnancy, and childbirth which can be found on our calendar.
Chiropractic Testimonials
My first visit was last year in November and I can honestly say it was one of my best decisions I have ever made. I had originally gone to Dr. I and Dr. H because of tension/back pain I was having. Not only is my back pain COMPLETELY gone, but I feel so great overall! My posture has improved so much and I am able to stand straighter much more comfortably. Dr I and Dr. H are so knowledgeable and they go above and beyond. They both have so much passion about helping others. I took my second set of films yesterday and I couldn't believe how much improvement there was in just 9 months! My only regret is not going to them sooner. If you are thinking about going to a chiropractor this is the place to go!!!
Petra R.
Diabetic With Chronic Neck Pain
I am so elated! You are the first I am telling of the good news! My A1C was 6.6 and Dr. Stanton has been pleased with me. That is 8.39 down to 6.6 in 4 months. It works Dr. Josh! Thank you so much!
Marilyn T.
I have nothing but wonderful things to say about the staff at Chiropractic Integration. In addition to any adjustments that Dr. I performs each week, he also takes the time to walk you through exercises and stretches that will be beneficial to ease specific types of discomfort. Knowledgeable and caring!
Scott M.
"I have been to numerous chiropractors previously, but Dr. Henk is top notch! I would not hesitate sending family or friends to him."
Dr. Zachary Beatty
"Dr. Henk doesn't just care about fixing your back and sending you out the door, he cares about improving your overall health and your life."
Mike S.
"Wow!! I highly recommend Dr. Josh and Dr. Kenzie Henk. Chiropractic care that makes sense!"
Jaimie L.
"I have been seeing a chiropractor most of my life and I just have to tell you how different and amazing Kenzie and Josh at have been. There are so many things that set them apart from my other experiences, there are 2 main things though that stand out to me. First off; their conservative approach to my care. I only get the necessary hands on care from them when misalignment is causing my bodies communication system to get in the way of my healthy functions. This allows me to deepen my trust in my bodies ability to heal and thrive alone.


Second; the spiritual nature that is available, if you are interested, which has blown me away. When I come to my appointments present I can experience profound things like feeling heat being released from my body, and seeing the transfer of energy. After adjustments you are encouraged to sit and rest for about 15-30 min, Kenzie and Josh help make this a priority every time. I use this time to meditate and the transformation every time is profound.
Today I came in exhausted from trying to stay centered through the storm we have been going through and trying to stay present in my many emotions. When I left I felt so grounded, everything seemed clear to me. My anxiety about our house was expelled from my body and I was able to gain new prospective. It was amazing, I left smiling and laughing with Elliott, we danced in the car and I felt joy that has been very hard to come by the last few days.
At the end of the day when you allow your spirit to be present with you where you are gifted profound things can happen. Kenzie and Josh do this and is a blessing to those of us who receive care from them."
Carrie B.
"Finding Dr. Iftikar has been one of the greatest blessings for our family.

My 3 year old daughter and I have been seeing Dr. Iftikar for about 2 ½ years. He has been an absolute life saver. My daughter was born with a very bad case of torticollis. She was going to physical therapy 3 times a week for 1 hour each time. After months of doing this they kept telling us that she was not making any progress. You can imagine the emotional breakdown I had as her mom. Now what do we do? I was in for a visit with Dr. I for migraine headaches and was talking to him about her. He told me to bring her in that he would like to take a look at her. After doing so he explained everything that he wanted to do and had a plan ready. We started doing the chiropractic visits as well as her physical therapy. After a couple weeks her therapist was asking what we were doing different because Skylar was finally starting to show some progress. After another few weeks of both we stopped the physical therapy and just kept seeing Dr. I. He straightened her right up. Looking at her now you would have never guessed that she had any problems. She still to this days see's Dr. Iftikar every other week. Even Skylar will now ask for me to take her when she is not feeling right. As soon as we go in he pin points exactly what she had been complaining about before we even say anything.

There are not enough words that can be said for what a difference Dr. Iftikar has made in our lives.

If you are looking for someone who is caring, considerate and truly has your best care at heart STOP looking cause you have found him!!"
Jennifer U.
Chiropractic Research Chart
All Statistics used in this chart are based upon studies reported by the Chiropractic Research Foundation of the National Chiropractic Association, the committee on Research of the International Chiropractors Association, and Parker Chiropractic Research Foundation. These Reports represent the results obtained under chiropractic care for a large variety of chronic conditions. The vast majority of these cases had also been previously diagnosed and treated by practitioners other than Chirorpactors.
Percent of patients that gave gotten well or much improved:
Herniated Discs

88.2%

Menstrual Disorders

81.8%

Stiff Neck

93.2%

Arthritis

73.3%

Rheumatism

77.2%

Constipation

79.2%

Emotional Disorders

85.5%

Anemia

81.5%
Scoliosis / Spinal Curves
Doctors of Chiropractic do not accept all cases but help nearly all they accept!
Phone today for an appointment to ask the questions and learn the facts about chiropractic and what it can do for you.
"The power that made the body, is the power that will heal the body"
-B.J. Palmer