According to the American Psychiatric Association (APA), roughly 5% of children between the ages of four and 17 have Attention Deficit Hyperactivity Disorder, or ADHD. However, the Centers for Disease Control and Prevention (CDC) claims that at least 11% of children in this age range have been diagnosed in the past year. At, currently, at least 6.1% of American children are currently on medication to treat ADHD.
While some doctors claim that medication (such as Adderall and Ritalin) is the best option for children with ADHD symptoms, many parents worry about the long-term side affects of prescription drugs. As alternatives, holistic doctors strongly encourage parents of children with attention problems and behavior issues to consider diet changes and chiropractic care. At Chiropractic Integration, Dr. Iftikhar Hussain and his team specialize in pediatric chiropractic care. We understand how gentle manipulations to the spine can promote whole body wellness and allow children to avoid potentially harmful drugs.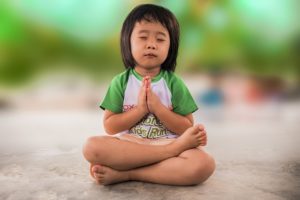 Treating ADHD with Chiropractic Care and Diet Changes
If your child is diagnosed with ADHD, the first thing you should look at is their diet. Are they allergic to anything? If you're unsure, have them tested to see if an adverse reaction to some type of food is causing behavior problems. Often, parents of children diagnosed with ADHD see significant improvements after eliminating processed foods, refined sugar, preservatives, and artificial dyes from their diets.
Next, schedule an appointment with Chiropractic Integration. Then, Dr. I. or one of his highly skilled colleagues will make delicate adjustments to your child's spine to ensure proper nerve flow throughout the body. And rest assured that everyone at Chiropractic Integration will do everything possible to make your child feel comfortable and at ease during their visit. We pride ourselves in offering the best pediatric care in a kid-friendly, non-threatening environment.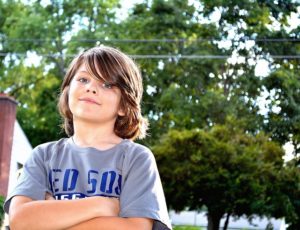 Early Measures for ADHD Prevention
Finally, if you're expecting a child, start ADHD prevention right now by avoiding medications, nicotine, caffeine, and alcohol while pregnant. You can also improve the quality of your baby's health by taking care of yourself during pregnancy. For example, you should take time to relax and seek perinatal chiropractic care. This will reduce stress during delivery for both yourself and your soon-to-be-born child and set your baby up for success as they develop and grow.
Schedule an Appointment with Chiropractic Integration
To schedule an appointment for yourself or your child with Dr. I. and his team, give us a call at (586) 843-0009 or sign up for a consultation online with our convenient contact form.