Shelby Township Chiropractors
Family Chiropractic, Clinical Nutrition, Patient Education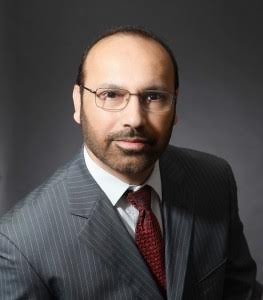 Dr. Iftikhar Hussain
Clinical Director and Full-Spine Chiropractor
Dr. Iftikhar began his journey helping his community as a licensed physical therapy assistant and certified physical therapist. Dr. I dedicated his time towards the advancement of community health and wellness by owning and operating three successful physical therapy clinics in Metro Detroit. In efforts to provide a fully integrated perspective on his patients, Dr. I quickly began to see that he was limited by his profession. This limitation pulled Dr. I to advance his passion for helping his community by attending Logan University's College of Chiropractic in St. Louis, Missouri. Upon graduation in 2009, Dr. I had achieved his bachelors degree in human biology and doctorate of chiropractic. At this same time, his 3 year old son had been diagnosed with Autism.
"They told me he would never be able to attend a public school. I told him that they were wrong."
Once again Dr. I was faced with a limitation to his knowledge. He decided to pursue advanced postgraduate certification in pediatric neurology through the International Chiropractic Pediatric Association (ICPA). In utilization of the various gentle chiropractic techniques with his own son, Dr. I has improved the functionality of his son that he has now completed 2 years of public school and no longer on the spectrum.
"This experience changed my total understanding of the body. I wanted to share it with everybody."
That is exactly what Dr. I has done. He believes that health begins at and especially before birth and should be taken special care of through child and adulthood. He is certified in the world renown Webster chiropractic technique for pregnant women and currently submitting research in pursuit for his certification in pediatric neurology. Dr. I has integrated his knowledge of physical therapy with full-spine chiropractic techniques to fulfill his passion of providing healthcare to his community on all levels. Dr. I has been recognized as one of Hour Detroit Health Guide's top chiropractors in 2014, 2015, and 2016 in addition to being recognized as an outstanding professional by the American Registrar. He is also a member of the Rochester, Sterling Heights, and Romeo Chamber of Commerce, American Pregnancy Association, and the ICPA.
Dr. Joshua M. Henk
Upper Cervical Chiopractor
The two most important days in our lives are the day we are born and the day we learn the reason for our birth. Dr. Joshua M. Henk is an Upper Cervical Chiropractor, whose life's work has been focused on the idea that health comes from the  inside-out.
"As a student, I often wondered why I wanted to pursue becoming a Doctor of Chiropractic. I questioned if it was a matter of legacy and purpose, or if it was because of something more that not even I had the answer to."
Dr. Josh began to build his roots through his education at the Logan University's  College of Chiropractic in search for that answer. Upon completion of his professional education, he received , Doctoral Degree in Chiropractica masters degree in nutrition and performance, and bachelors degree in life sciences. Dr. Josh  is convicted by the idea that each and every one of us are connected to one another the same way our cells are connected to one another through the brain and neurological system. In search for for a greater understanding of this underlying connection, Dr. Josh has vowed to master and serve his community through hope and his faith in Upper Cervical Chiropractic. 
"That bone chilling feeling we get when all the pieces connect is actually our nerve system getting excited. I experienced that feeling when I found  my wife, my son, and my life's passion."
Being a doctor, father, husband, and friend, Dr. Josh began to realize the importance of public health education and family health and wellness. He decided to also expand his knowledge in the field of pediatrics by obtaining his Webster chiropractic technique for pregnant women certification in addition to his certification in acupuncture. Dr. Josh is Metro Detroit's only toggle recoil chiropractic technique specialist and one of less than 15 chiropractors to offer his patients upper cervical chiropractic.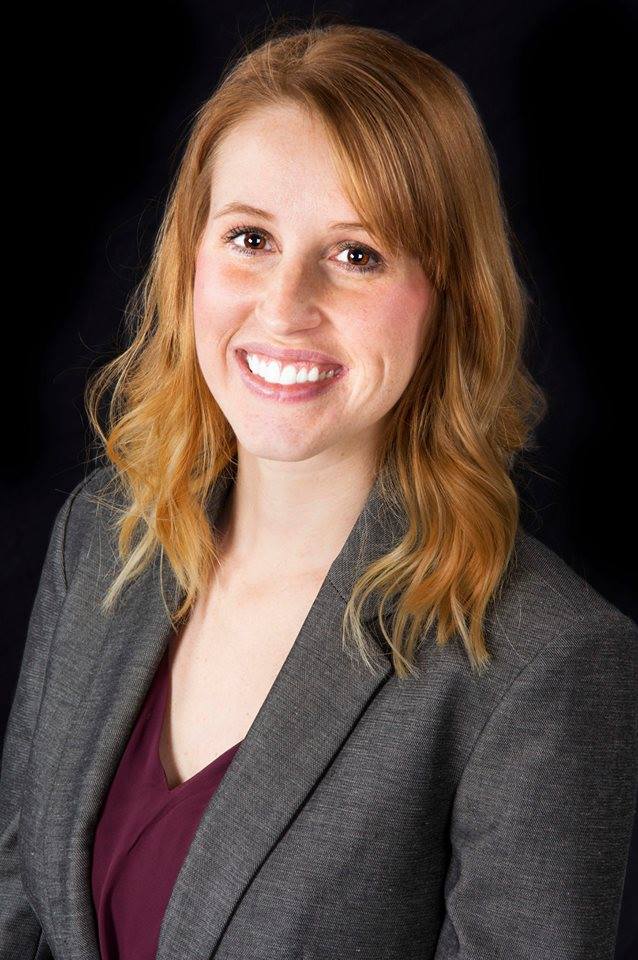 Dr. Kenzie Henk
Perinatal and Pediatric Chiropractor
Dr. Kenzie Henk has been on a journey to live a more holistic lifestyle for many years. Through her training in Chiropractic, she has learned that health comes from within. She is now on a mission to introduce perinatal and pediatric chiropractic care and holistic living into the community. 
It wasn't until the birth of her son, Maximus, that Dr. Kenzie discovered where her chiropractic career would take her. Her experience inspired the idea to provide public health education to women in the community. Dr. Kenzie is passionate about teaching women how their bodies were created to endure birth, house, and raise another living being.
"Serving other women in the hopes that they too would have a spiritual and connected birth inspires me."
She now shares her knowledge through her care for families and her public health education courses that teach about the  natural birth process and the innate wisdom of the human body. By inspiring women to become conscious of the health decisions that they make, Dr. Kenzie hopes to reshape the future of family wellness in not only her patients but also her own life.
"Working with a new family offers one of life's most rewarding feelings. To see their connections  deepen between one another is exciting!"
Dr. Kenzie is certified in the Webster chiropractic technique for pregnant women, acupuncture, actively pursuing her board certification in pediatric chiropractic neurology through the International Chiropractic Pediatric Association. Her leadership as the co-founder of the St. Louis County Chapter of the Holistic Moms Network, has connected several mothers and families to holistic professionals and inspired families to live a holistic lifestyle. Dr. Kenzie is now the leader of the Shelby Township Pathways Connect group which serves to offer this same holistic lifestyle through integeration of chiropactic.
Professional Doctor Credentials
Doctorate of Chiropractic

100%

Bachelors of Human Biology

100%

Board Certification in Pediatric Neurology

90%

Webster Technique

100%

Gonstead Technique

100%

Logan Basic Technique

100%

Acticator Technique

75%
Doctorate of Chiropractic

100%

Masters of Nutrition and Human Performance

100%

Bachelors of Life Sciences

100%

Toggle Recoil (HIO) Technique

100%

Board Certification in Pediatric Neurology

75%

Webster Certification

100%

Acupuncture Certification

100%
Doctorate of Chiropractic

100%

Masters in Sports Rehabilitation

90%

Bachelors in Human Biology

100%

Board Certification in Pediatric Neurology

75%

Webster Technique

100%

Advanced Logan Basic

100%

Acupuncture Certification

100%
Our Specialty Techniques and Services
Toggle Recoil (HIO)
Toggle Recoil (HIO) technique is a specific gentle chirorpactic technique used to correct the positioning of the upper cervical vertebra, Atlas (C1) and Axis (C2),  without the use of any twisting, bending, or cracking of the neck.
Holistic Supplements
Our doctors offer whole food nutritional supplements and essential oils to ensure our patients have customized functional nutrition, using the absolute best products, under the supervision of a doctor for safe usage.
Webster Technique
Webster chiropractic technique for pregnant women is a gentle correction to the alignment of the pelvis and ligaments connecting to the uterus allowing for health benefits for both the mother and growing baby.
Physical Therapy
Physical Therapies are used in our office to offer a full perspective on your condition including sports rehabilitation, post- surgical rehabilitation, brain balance exercises, and neurological rehabilitation.
Advanced Logan Basic
Logan Basic is a light-force and gentle correction to the scrum (in between the hips), used in peritnatal and pediatric care, to align the pelvis and create a strong base for the spinal column to rest upon
Personalized Nutrition
Our Nutritional Staff offers personal 1-on-1 consultations, individualized meal planning, dietary assessment, weight loss programs, food, and blood allergy testing.
Gonstead Full-Spine
Gonstead full-spine technique is utilized to correct compensatory misalignments in the spine as a result of major subluxation or spinal injury resulting from a traumatic injury or post-operative surgical rehabilitation.
Health Education
Our doctors offer free educational courses in nutrition, essential oils, chiropractic, and exercise. We even offer child birth classes for soon to be, new, and current families with a holistic mindset.
Curious about what else we have to say?
If you like what we have to say, please share our posts with your friends and family members! Follow Us
"The doctor of the future will give no medicine, but will instruct his patient in the care of the human frame, in diet, and in the cause and prevention of disease"
– Thomas Edison