Chiropractic care can reduce back pain during pregnancy, but regular visits to a chiropractor with a Webster Certification provides several other benefits from both the mother and the developing baby. In fact, chiropractic services can help control nausea, reduce labor and delivery time, relive joint pain, and in some cases, correct breech presentation that might result in Caesarean delivery.
Dr. Iftikhar Hussain (Dr. I.) of Chiropractic Integration is trained in the Webster Technique and holds a Webster Certification. This means that Dr. I. can perform a specific chiropractic sacral analysis for pregnant woman. Then, he can make safe and necessary adjustments to reduce the effects of sacral subluxation and joint dysfunction. For expectant mothers, sacral subluxation is often responsible for inadequate uterine function, pelvic contraction, and breech presentation.
The Benefits of Relieving Back, Joint, and Neck Pain During Pregnancy with Chiropractic Services
Most women experience some type of back, joint, or neck pain during pregnancy, and many deal with discomfort in all three areas. This is because pregnancy causes physiological and endocrinological changes in the body. However, expectant mothers are limited in the types of medicine they can take to relieve the normal but often painful symptoms of pregnancy.
Yet, with proper perinatal chiropractic care from a doctor with Webster Certification, pregnant woman can avoid taking medicine altogether. This is, of course, better for the baby, and it is a healthier option for the mother too. Unfortunately, when women take pain medicine to relieve discomforts caused by pregnancy, they are not addressing or correcting the actual problems. On the other hand, proper readjustments delivered by a certified and experienced chiropractor can eliminate these issues and lead to safer and easier deliveries.
How Perinatal Chiropractic Care Leads to Safer, Easier Deliveries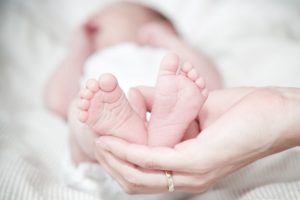 According to the American Pregnancy Association, "approximately 4% of all pregnancies result in a breech presentation." Then, typically, if the baby does not turn from a breech position by the 37th week of pregnancy, doctors perform Cesarean sections to deliver breeched babies – often prematurely. With Cesarean delivery, women must endure surgery which sometimes results in trauma for both them and their newborn babies. In addition, it usually takes women longer to recover from Cesarean births.
Through extensive research, the International Chiropractic Pediatric Association (ICPA) has discovered that most late-term breech presentation is caused by the mother's pelvis tilting during pregnancy. However, according to the Journal of Manipulative and Physiological Therapeutics, the Webster Technique can successfully correct about 82% of breech presentations.
Trust Chiropractic Integration for the Very Best in Perinatal Chiropractic Care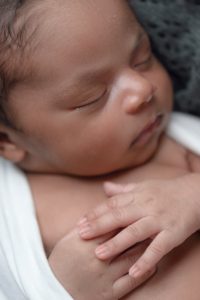 Of course, only licensed chiropractors with Webster Certification can safely perform the Webster Technique during perinatal chiropractic care. Therefore, if you are a pregnant woman who wants an easier, healthier pregnancy and a safer delivery, contact Dr. Iftikhar Hussain at Chiropractic Integration for the very best in perinatal care. Conveniently located in Shelby Township, Chiropractic Integration has convenient hours to serve your, including Saturday appointment options. You can request an appointment through our website or email Dr. I at dri@chiropractintegration.com.