Many people do not understand the health benefits of chiropractic care for themselves let alone their children. When I tell people that I am a perinatal and pediatric chiropractor, I often get an inquisitive stare in return. Most seek chiropractic for conditioned based "treatment," of pain or symptoms.  However, chiropractic is not intended for the treatment of any condition or ailment and does not claim to alleviate symptomatology at all. The only benefit to humanity that chiropractic can offer is the unification of the neurologic system within the body to allow its full expression of the innate intelligence which keeps all living things healthy.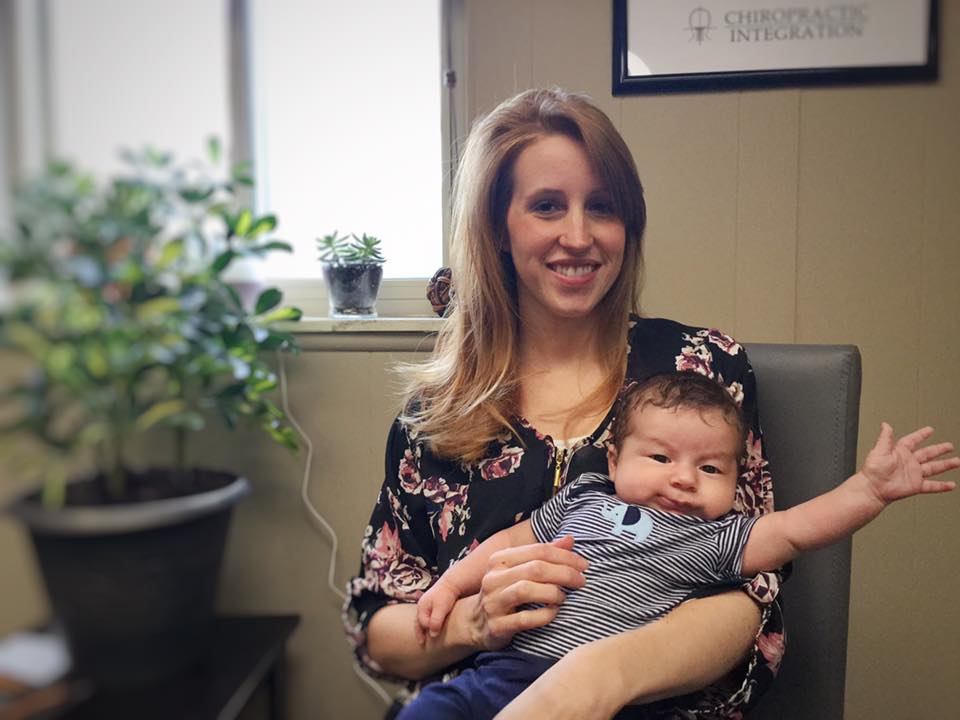 "As a mom, I want to ensure that my child has the ability to adapt to his changing environment. He is constantly learning new things and exploring new areas and I want him to be able to take it all in and enjoy every moment."
There are many reasons to have your child's spine examined by a Pediatric Chiropractor. When choosing a chiropractor for your child, it is essential to make sure the doctor you choose has training in pediatric chiropractic. from the time of birth, through infancy and into the teenage years, kids are exposed to many traumas, both physical and emotional.
"If our nervous system is not functioning to its optimal level, our perception of the world is distorted and our ability to respond appropriately is compromised. This not only affects our physical health, but also our emotional and psychological function as well." – Dr. Christopher Kent
The premise of Chiropractic health care is the prevention and early detection of subluxation in the spine that could potentially manifest later in life as a medical "diagnosis" or "condition." Children with medical conditions such as Autism, ADHD, Cerebral Palsy, Hydrocephalus, Cranial Distortions, Colic, Learning Disabilities, Dyslexia, Asthma, Eczema, and Allergies all have one thing in common. The inability to neurologically respond appropriately to the external environment.
 10 reasons you should see a certified Pediatric Chiropractor:
1. To encourage good neural plasticity (brain and nerve development).
Neurologic interference causes micro-trauma to the nerve tissue. Over time it can permanently damage the nerve. When this happens, the nerve can no longer function naturally to integrate ideas, sensory information, emotions, and learn. When the nerve is able to transmit the signal at its maximal speed, the brain is able to adapt more quickly.
2. To reduce emotional stress.
Emotional stress is by far the most detrimental to our health. A body that is neurologically compromised (subluxated) no longer has the ability to adapt to the external environment. This lack in ease of nerve flow causes its cells to grow into a dis-ease, an unbalanced state within the body which will eventually grow into a sickness. Many people focus on this sickness which removes their mindset from focusing on the joys of life causing intense emotional stress. When health is regained, so is the emotional state because you no longer have to live life around your "diagnosis" or "condition."
3. To help strengthen your child's Immune System.
The thymus gland regulates and initiates the immune response in the body when instructed by centers in the brainstem. It's as simple as this, if the nerve which travels from the brain into the spinal cord and out to the thymus gland is being interfered with, the immune system will be compromised.
4. To help resolve Breastfeeding Issues, Colic, and Acid Reflux.
Read more about how chiropractic care helps with Colic and Acid Reflux  HERE!
5. To reduce the detrimental environmental impact on your child's health.
Children as they say are well….children. They bump their heads, they scrape their knees, they stay up late, go to school, walk the dog, and do all other things that kids do. Naturally they must experience these stressors to curve the learning experience. However, sometimes they can impede the child's health if the external stressor becomes too much for the internal body to handle. Ensuring that a bump on the head has not progressed into a subluxation is paramount.
6. To encourage digestive strength and development.
Everyone knows the importance of a healthy eating lifestyle. However, many people do not know that healthy eating can be a complete waste if the nerve system is not able to send the appropriate signals to promote digestion. The nerve system tells the stomach to secrete acid, the pancreas and liver to release enzymes, and the intestines to open its pores for absorption while creating movement. It also allows for healing to occur in the gut if it becomes damaged.
7. Subluxation may be impacting your child's ability to learn and concentrate.
Learning involves many different actions of the nerve system. From the processing of auditory sounds, visual cues, smell, taste, and touch, the nerve system transmits these messages into the spine and brain. Neuroplasticity occurs to create new connections and are trained through repetition and practice. Nerve interference distorts the transmission of normal stimuli, reduces neuroplasticity, and reduces a child's ability to concentrate and learn.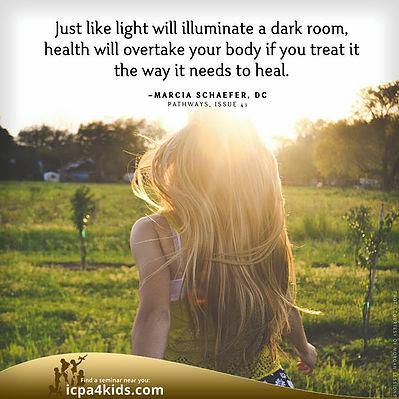 8. To promote body balance and spatial awareness.
Stand up. Close your eyes. Are you still standing? You can thank your nerve system for that ability called proprioception. This allows your body to maintain balance without visually seeing your environment. Coordination of posture stabilizing muscles requires nerve integration in the brain. Reduction in signaling and non-coordinated firing of the nerves that go to muscles will force the body to compensate through abnormal posture.
 9. To support nerve communication between the brain and all systems of the body.
The brain and body should always be in constant communication, in the same way a mother and child should always keep constant communication. When communication is blocked between the two, the body will easily become frustrated, short fused, and become ill from an unbalanced internal state. Returning nerve supply, returns communication and life!
10. To help your child stay in his or her best health.
Life is about growth. Without growth we become stagnant, limited, and without possibility. A child is born with infinite possibility given the proper environment, guidance, and nourishment. Chiropractic care ensures that your child's spine is functioning at its best for as long as possible. When the spine is in optimal health, the child grows into a strong and healthy adult with very little permanent physical and functional issues. Persistent is key on this journey and chiropractic is persistent in creating a positive environment for your child to grow into.
To learn more about how your Pediatric Chiropractor can help your child stay naturally healthy, visit Pathways of Family Wellness. 
Thank You all for reading. Please add any comments or questions below or email me to request more information.
Dr. Kenzie
Resources:
http://pathwaystofamilywellness.org/Chiropractic/chiropractic-care-for-children.html